Some more examples of the universality of the "wise compass" – the indigenous model of the world that incorporates the orientation of the compass and all the implications thereof.
A Mayan one…
Tibetan Buddhist…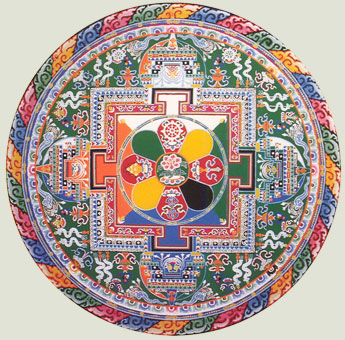 A Basque one (a tribal culture, the oldest in Europe), known as the Lauburu ('four summits')…
Native stone medicine wheels, aged up to 4,500 years old, found in Alberta, Canada…
The 'classic' North American medicine wheel that many will recognize, perhaps based on the Lakota version…
I'll include the Celtic Cross in this list, though no evidence exists (that I know of) that points to its use as a compass, or its existence before the arrival of Christianity among the Celts. Whatever its meaning before the christian era, it has certainly taken on new meaning in the cultural and spiritual rennaissance of faiths such as neopaganism, druidry, and so on.